Conservatives are known for their commitment to family values and all that respectable honor stuff, but never has it seemed so damn inconvenient as when I just watched Michelle talk about "Leaks, the NYT and a Smart Fence" on this episode of "Vent".




As I posted in the comments: "Is it a violation of sound conservative principles to be totally hot for the married (with children) Mrs. Malkin? Curse our strong family values!!!"

If you need further confirmation that the Left is evil and mean, compare news troll Helen Thomas to Darth Sidious: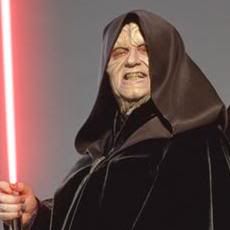 Heh.